Productomschrijving
Structuur en eigenschappen : Stoomsterilisatie chemische indicator tape is dat de speciale hittegevoelige chemische kleurstof en de kleur reagens en accessoires zijn gemaakt van inkt, worden afgedrukt op een speciale tape met schuine strepen of vorm, bij een bepaalde temperatuur en druk van verzadigde stoomfuction, na een sterilisatiecyclus van behandeling, wordt de indicator donkergrijs of zwart, zal de kleur na sterilisatie niet langzaam verdwijnen.
Hoe te werken: Wanneer het stoomsterilisatieproces is voltooid, verandert de kleur van de indicatorstrip van Geel naar Zwart, wat aangeeft dat een pakket materiaal is gesteriliseerd.
11-30681 12 mm * 50 m 1 rol / zak, 76 zakken / ctn
11-30682 19 mm * 50 meter 1roll / bag, 48bags / ctn
11-30683 25 mm * 50m 1roll / bag, 36bags / ctn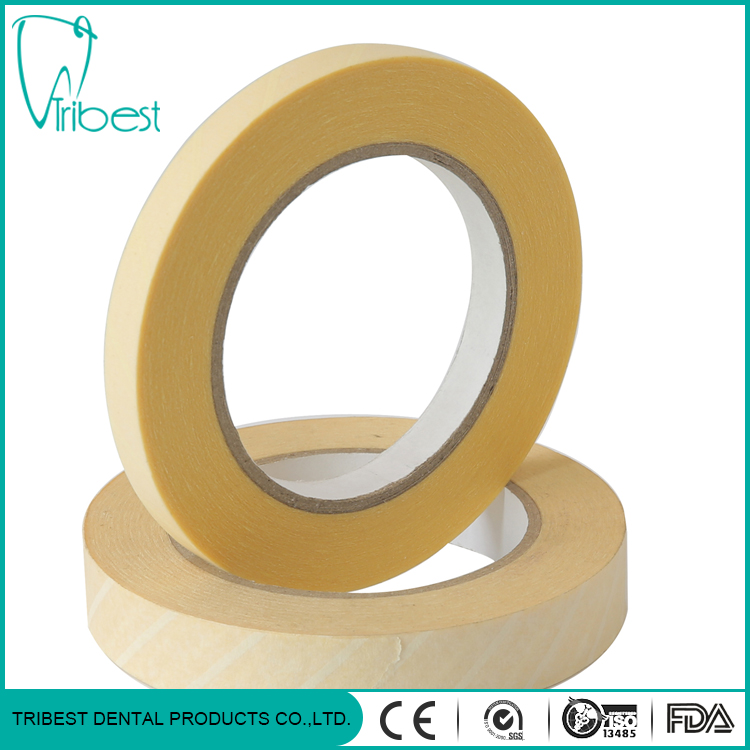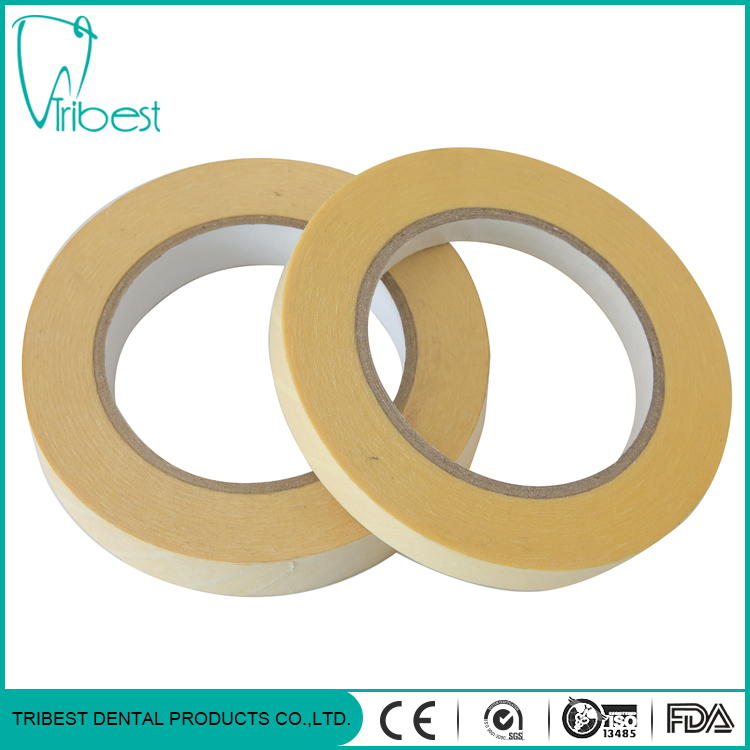 Bedrijfsprofiel
Tribest Dental Products Co., Ltd.We werd opgericht in 2006s.
Wij zijn een van de belangrijkste tandheelkundige wegwerp- en materiaalfabrikanten en exporteurs in China. Ons bedrijf is gevestigd in de provincie Jiangsu in de buurt van Shanghai.
Kwaliteit is onze cultuur, wij geloven dat de kwaliteit de ziel van het ondernemen is.
Onze belangrijkste producten zijn wegwerp tandheelkundige producten en materiaal, zoals tand slabbetje, katoen roll, speeksel ejector, dental plastic bescherm mouw, niet-geweven gezichtsmasker, non-woven isolatie jurk, sterilisatie pouch, micro applicator, wegwerp glas en schild, wegwerp dental kit, luchtwater spuittips, spuiten en spuiten tips, chirurgisch mes en gevlochten, plastic bakje, gebitdozen, gutta percha en papieren punten, gebitsbotje, polishborstel, tandheelkundige afdruklepels, kunststofmenging applicator tips, matrixband serie, mengkom en spatel, orthodontische serie, tandheelkundige tanden model, tandheelkundige apparatuur, mondverzorgingsproducten en ga zo maar door.
De meeste van onze producten voldoen aan CE, ISO en FDA.
We zijn misschien niet de beste in China, maar we geloven dat we door onze inspanningen de beste leverancier van u kunnen zijn.
Bij ons is uw geld veilig, uw bedrijf is veilig.
Product Categorie : Zelfsluitende sterilisatiezak & haspel