Medisch, niet-geweven, oor-lus gezichtsmasker
Gemaakt door zachte non-woven stoffen, ademend en comfortabel, Het houdt rekening met zowel het comfort van het menselijk lichaam als de basisvereisten voor een efficiënte ademhaling. Een flexibele neus Neusbeugel wordt bij de neusbrug gebruikt; De vier zijden van het masker komen vlak en strak tegen het gezicht aan; Het vermijdt dus ongefilterde lucht die direct in het masker binnendringt en dus veilig ademt. Bovendien voorkomt de oorlus die is gemaakt van antibacteriële spandex elk griepgevaar.
specificaties:
l Gram: 1e laag: 20 grams of 22 grams PP non woven
2de laag: 20 gsm of 25 gsm filterpapier, BFE≥ 99% & 99,9%
3de laag: 23 gsm of 28 gsm PP non woven (ES-materiaal beschikbaar)
l Grootte: Volwassen: 175x95mm & Kind: 145x95mm
l Verpakking: 50 stks per doos, 40 dozen per ctn, of maatwerk
l Neusklem: enkele neusdraad, dubbele neusdraad, plastic neusklem, aluminium
l Kleur: wit, geel, roze, groen, blauw, oranje, paars of als verzoek.
l Stijl: platte elastische band oor-lus, ronde elastische band oor-lus, hoofd hangen
l Toepassing: ziekenhuis klinisch medisch personeel en patiënten.
Stofvrije werkplaats, laboratorium, voedingsindustrie, elektronische fabricage enzovoort
l Certificaat: CE, FDA, ISO13485
l Professionele Service: bieden OEM & ODM Service
Gratis monsters kunnen ook worden ondersteund
l opslag: opgeslagen in droge, vochtigheid onder 80%, geventileerde, niet-corrosieve gassen magazijn
Producten foto's: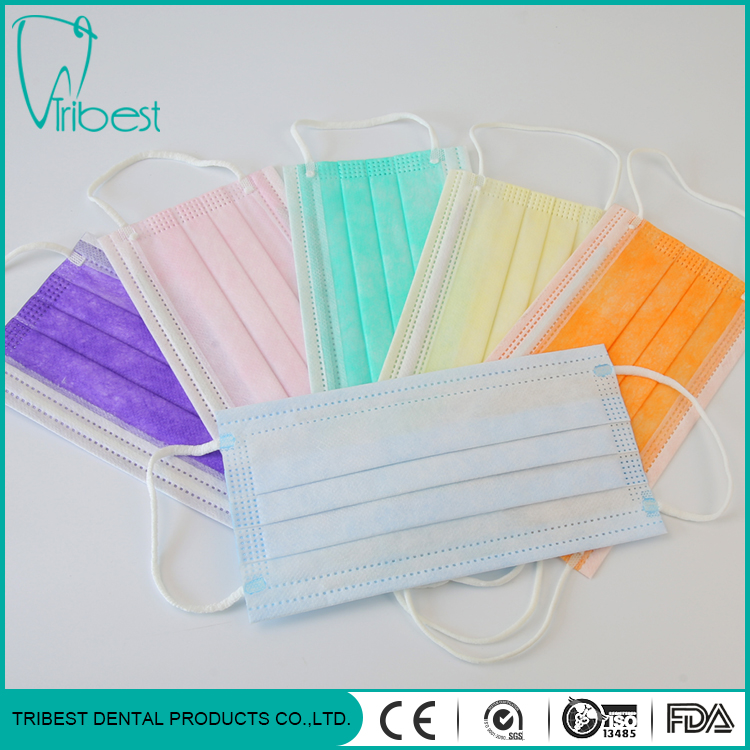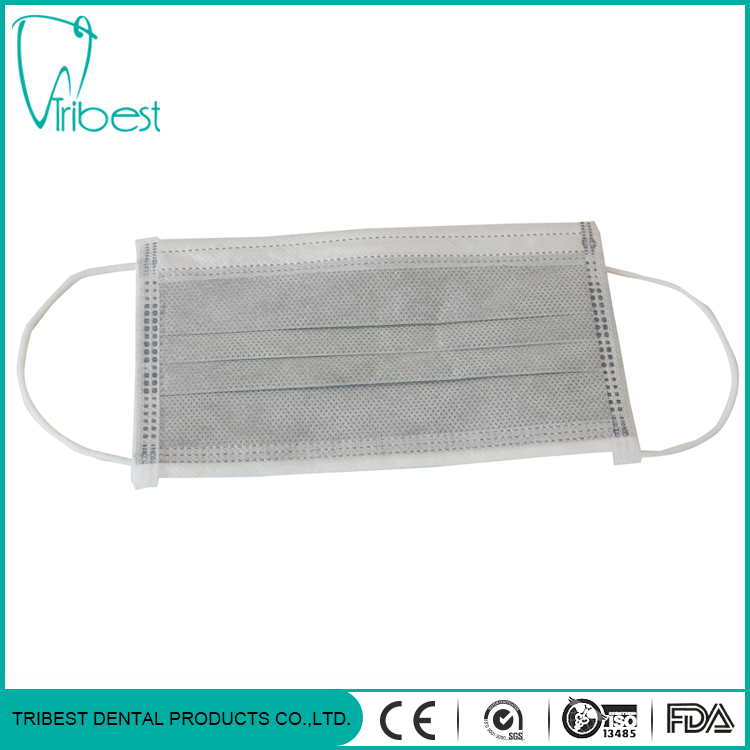 Onze bedrijfsinformatie:
Tribest is een van de belangrijkste fabrikanten en exporteurs van tandheelkundige wegwerpartikelen in China. Het bedrijf werd opgericht in 2006 en de meeste producten zijn CE, ISO 13485, goedgekeurd door het FDA-certificaat.
Onze belangrijkste producten zijn gezichtsmaskers, wattenstaafjes, tandenslab, tandspuiten, tandheelkundige kits, speekseluitwerper, microborstel, afdruklepels, gebitdoos, sterilisatiezakjes, boorblok, desinfectiedoos,
producten voor mondgezondheid, orthodontische producten enz.
Tribest Focus on Infection Control-items, en biedt u het volledige schema voor infectiebeheersing met volledige serie producten, waarmee u het concept voor infectiebeheersing eenvoudig kunt kennen en kunt genieten van one-stop-producten en -diensten.
Infectiecontrole is de verantwoordelijkheid van TRIBEST en is ook uw verantwoordelijkheid!
Product Categorie : Tandheelkundige niet-geweven producten